I will emphasize, my business trip keypoints in this post; And this is my last post for Singapore Business Trip. If you haven't read the old second chapter you can get it here, or you want to see the first one, you also can get it here.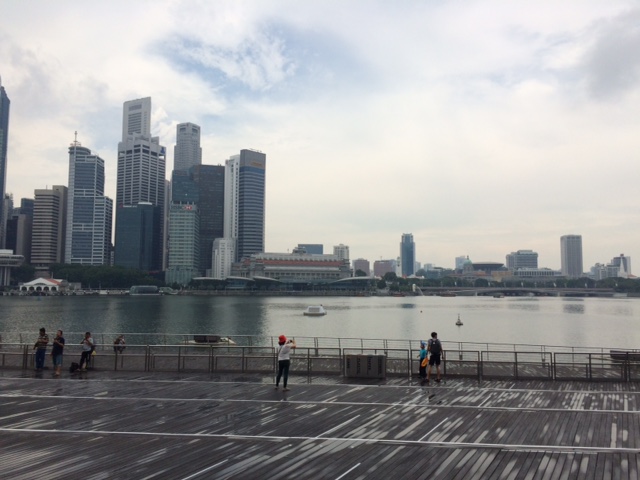 Here I am in Kuala Lumpur. I just went back from Singapore. I went there for around 6 days. A lot of things happened in that 6 days and I got a chance to have one-day rest break and I definitely will not lose that chance! Ok let's talk about work first and I will describe my travel logs later in next section. In addition, I will cover up business trip keypoints that probably is the main concern of this post. Let's start with my working journal.
Business Trip Keypoints Activities (Working)
For the past six days, as I already cover up this from the first post; I went for supporting after go-live period for my project. In a nutshell, my client now wants to exchange their legacy system with a new one. Thus, my company is responsible as part of that project. This project takes more than one year to complete. But finally, all went well and now seems my client is happy with their new technology system.
For the first three days, I got a responsibility to support from 8PM until 8AM next day. At first, it seems hard to do since it will change my body clock and I need to make sure I fit enough to face next day. In addition, the office was really cold in the morning, especially around 3-4AM and I totally forgot to bring my jacket :(. This is a photo when my client's office is empty in the spooky night. Ho Ho Ho…
This is a photo when my client's office is empty in the spooky night. Ho Ho Ho…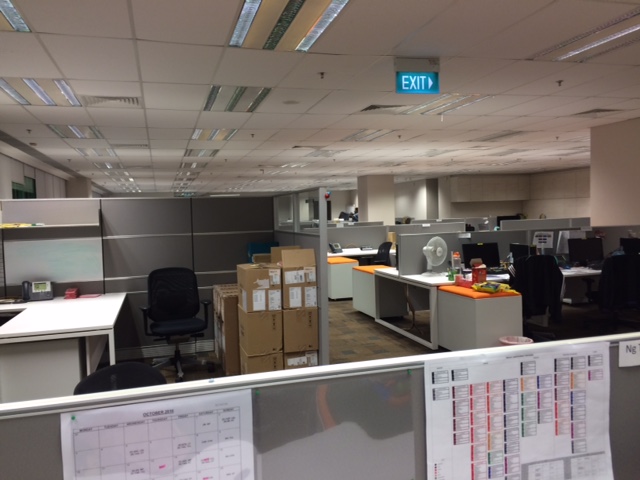 All my colleague in Kuala Lumpur went to our client's office in Singapore for support. There are 6 people which were flying to Singapore on different days. Moreover, each of people is divided into two working shifts, day (8AM-8PM same day) and night (8PM-8AM next day).
On the fifth day, I got a chance to support for the day one. That day was Sunday and I really forgot to bring along my breakfast. Since that one is a weekend already, then the corporate canteen closed and I really HUNGRY.
I managed to buy some food from MRT station (p.s. the client office is next to one of MRT station). Luckily the lady whose selling the food is nice. I asked to add some extra "meat" and she didn't increase the price.
For going to and back from office, I try my best to use MRT. Since Singapore is integrated city already, all can be reached by public transportation. But if it is after night support, I'll take a taxi because i really need a rest after it. (Novena – Office took around 1 hour with MRT and walk).
If I go to the office or back from the office, one single taxi trip cost me around 20$ – 30$. Compare to MRT, the price only 1.84$. Totally different, man! I have the picture of the most expensive receipt for you (33$ for Single trip from Novena to my office).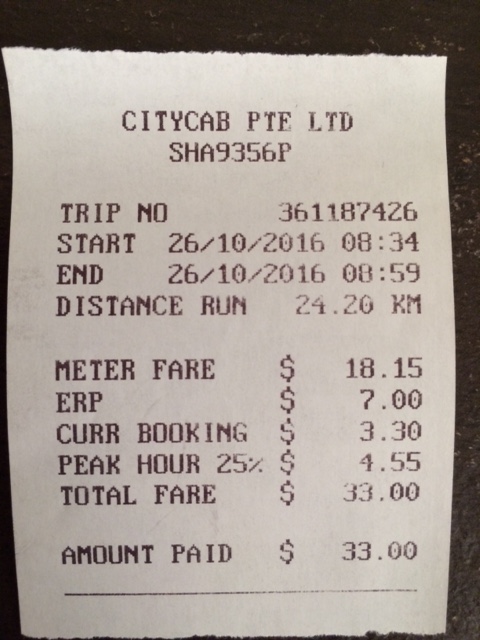 So from here I learned two things for my next business trip keypoints.
First, bring a lot of cash.
Always prepare for the battle. Example food, water, jacket, enough sleep, etc.
Travel Activities
As I told before, I got one day break to have a FUN! That really nice experience after a three-day night shift. Can you imagine if I do all the way night shift already? Really really doomed. LoL. (I hope my boss not reading this post tho)
On my day shift, I really want to go to Singapore Gardens By The Bay. When I went to Singapore a past few years back, that new tourist attraction not yet finished. Thus, I really curious what's inside it.
After did some research, I do notice if it is raining then, it's really a bad day. A night before I get my off day, it was raining very bad, but I insisted on going if the next morning was raining.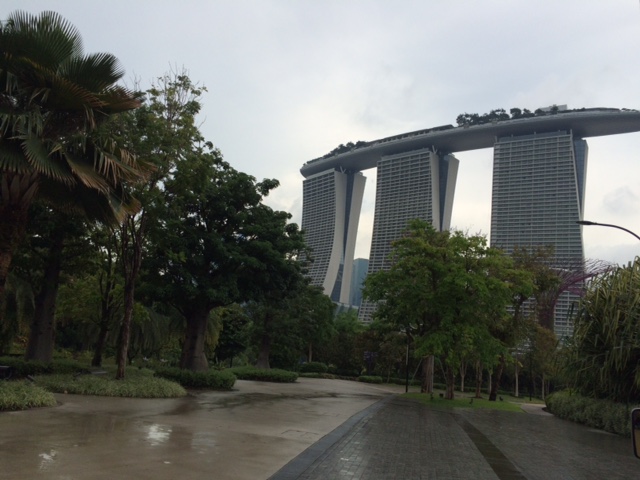 My nightmare came to real. The next morning, the clouds dark already. I woke up at 8 and walking fast to Novena Square to take my breakfast and directly go to Marina MRT. Not long after I took my breakfast, it was raining very very bad. I bit worried if I go later will it rain? The answer is yes. I decided to stick with my plans and go to Gardens by the bay. (although it was raining until noon 1/2PM).
It wasn't a mistake, Gardens by the bay is really nice! Flowers type from all of the part of the world are there and moreover there a couple who took their pre-wedding photos in that gardens.
Price to enters two places is 28$ (Adults).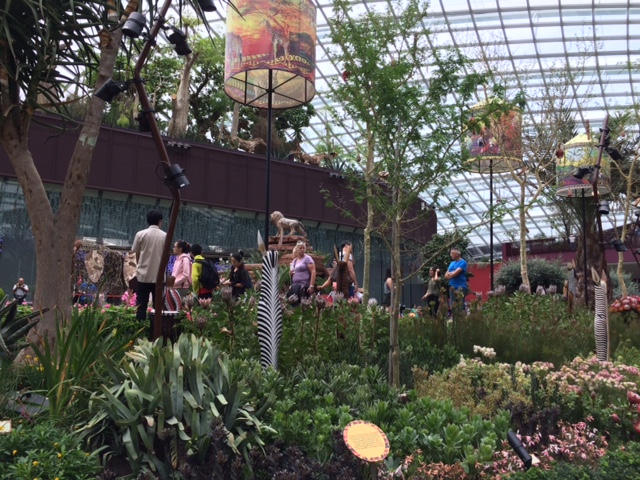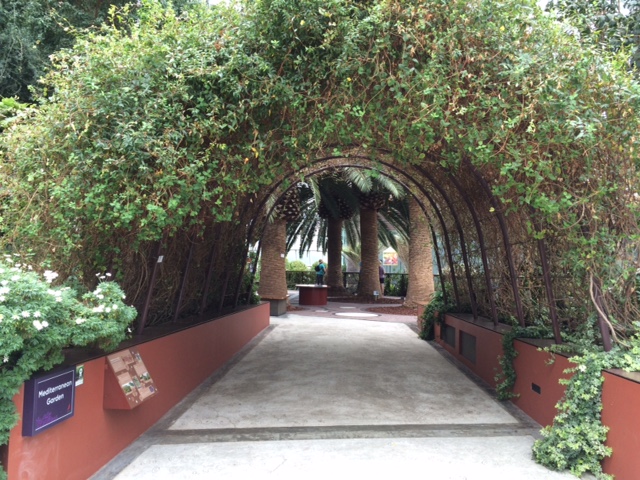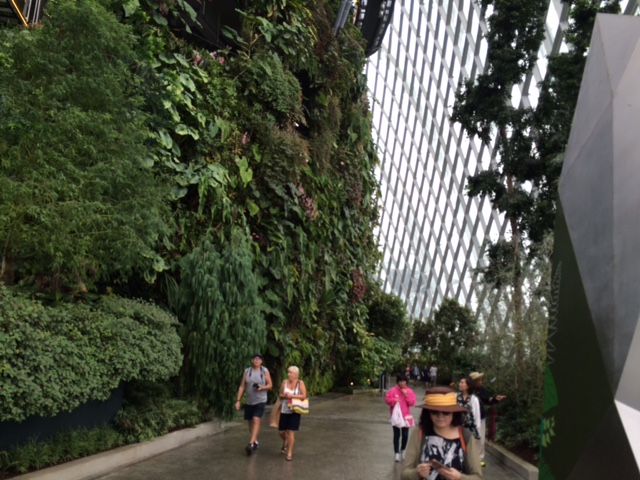 After visiting the Gardens By The Bay, since it is the same area with Marina Bay Sands, I also went there. This is one of the iconic areas in Singapore.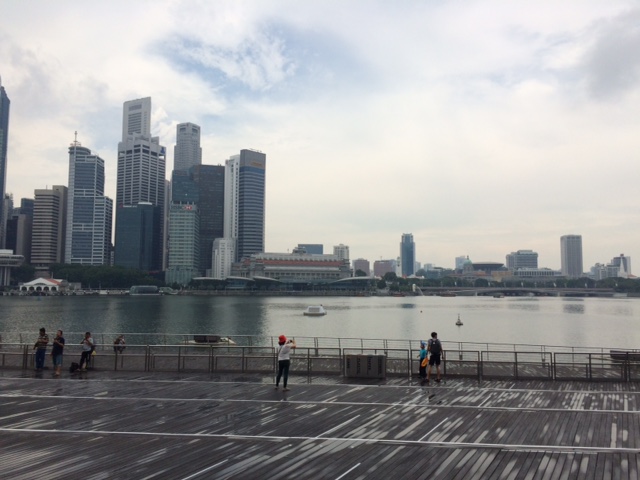 I move to a mainstream place, Bugis and Orchard road. Either Orchard or Bugis are tourism place and peak as always.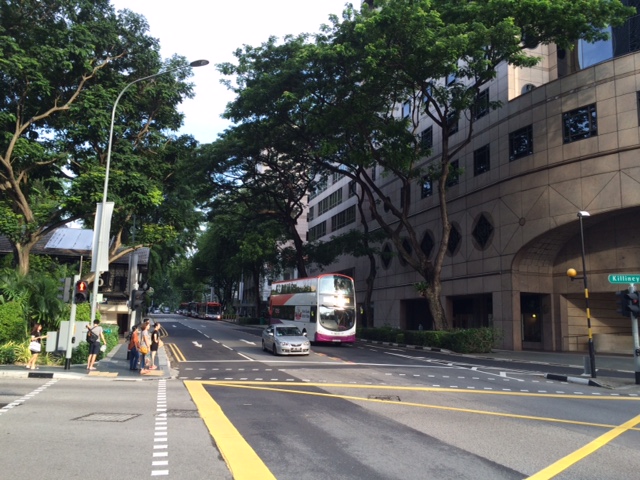 So from here I learned another four things for my next travel trip keypoints.
First, bring a lot of water. (I really thirsty at that time. Because I walked and took a public transport and moreover, mineral water is expensive in Singapore).
Do some research before travels.
Bring along maps with you. (Paper maps is the best companion)
Do not ever and ever shy to ask direction to people.
Conclusion
To sum up all of the business trip keypoints above, it was a really great working and travel experience. Works will always come to live, but it depends on you how to overcome it and make your trip fully amazing.
I learned to prepare a lot of things before going. Forgot to bring items resulted in pain. Don't forget also to bring a lot of money if you plan to have a trip to some tourist places.
Public transport in a developed country will alway good. Just do not shy to ask if you don't know where to go. And remember, Google is your best friend to begin with.